El Galeón
September 13
@
10:00 am
–
September 17
@
8:00 pm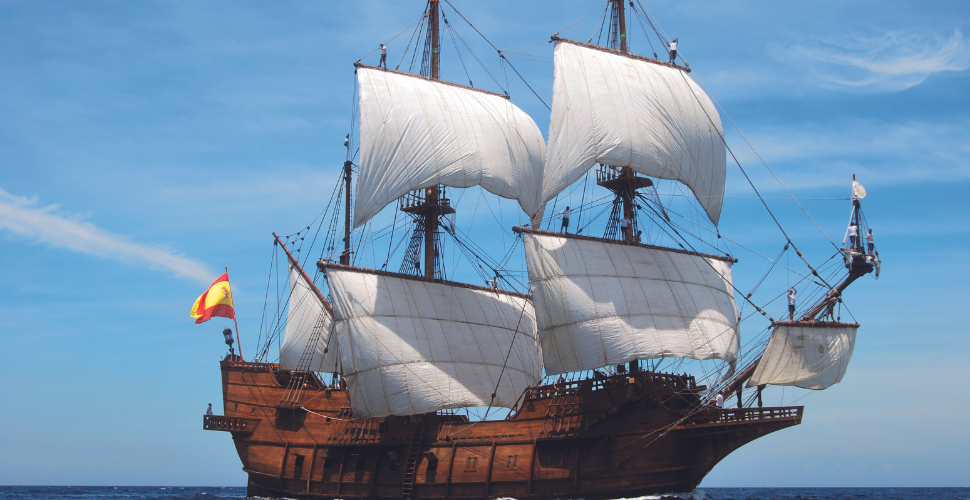 A full size replica of a 17th century Spanish galleon will visit Plymouth from 13 to 17 September and be open to the people of Plymouth and visitors to the city to step onboard. El Galeón will be moored at Barbican Landing Stage with visitors being able to explore this 'living museum' during her stay.
The impressive tall ship is nearly 50m in length and will be impossible to miss when she arrives in Plymouth at the start of August. As a floating museum, members of the public will be able to go onboard and explore the ship's six decks which offer a fascinating range of features, exhibits and displays. El Galeón's live-in crew will also be on hand to talk to visitors and explain more about the ship and the history behind the Spanish galleon fleet which were used predominantly between the 16th and 18th centuries and took the lead role in many of the world's trade and cultural routes that were the longest in length and duration than any other in the history of maritime navigation.
Tickets are available now and can be booked online for El Galeón directly via the ship's booking website or bought on the day at the entrance to the Barbican Landing Stage. Please note that tickets sold online are in Euros and a booking fee applies.