Night Time Special – Blue Recovery Beach Day Plymouth with Free Transport!
January 29
@
3:15 pm
–
6:45 pm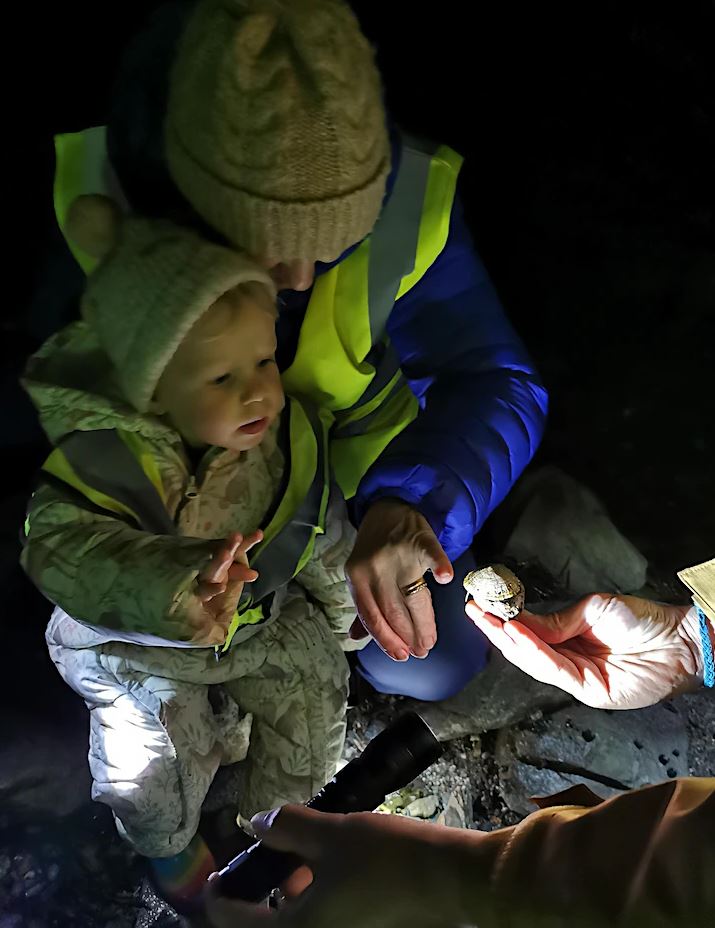 Join us for a thrilling rock pool adventure after dark. Using our special UV torches, we'll discover glow in the dark anemones & much more!
We will be meeting at The Plot, Union Street at 15:15pm before hopping on our FREE Rock Pool Bus to the wonderful Mount Batten Watersports & Activities Centre. On arrival at 15:45pm we'll collect a hot drink and cake to enjoy during our short introduction to the day, followed by some fascinating facts and a fun wildlife quiz! Then, at sunset, we'll walk together to the beautiful Mount Batten Beach and break off in to our two groups – Rock Pool Families and Adult Citizen Scientists.
Our expert, friendly guides will lead you as we explore the shore, using our special ultra violet, waterproof torches to reveal the neon wonders of the wildlife at night! Together, we'll record our discoveries on our special under water cameras – meaning you'll be helping us directly with our ongoing biodiversity studies whilst having lots of fun!
FREE transport available from The Plot: leaving at 15:15 and returning from there at 18:45 (arriving back at The Plot at 19:15)