Something's Fishy trail
February 11
–
February 19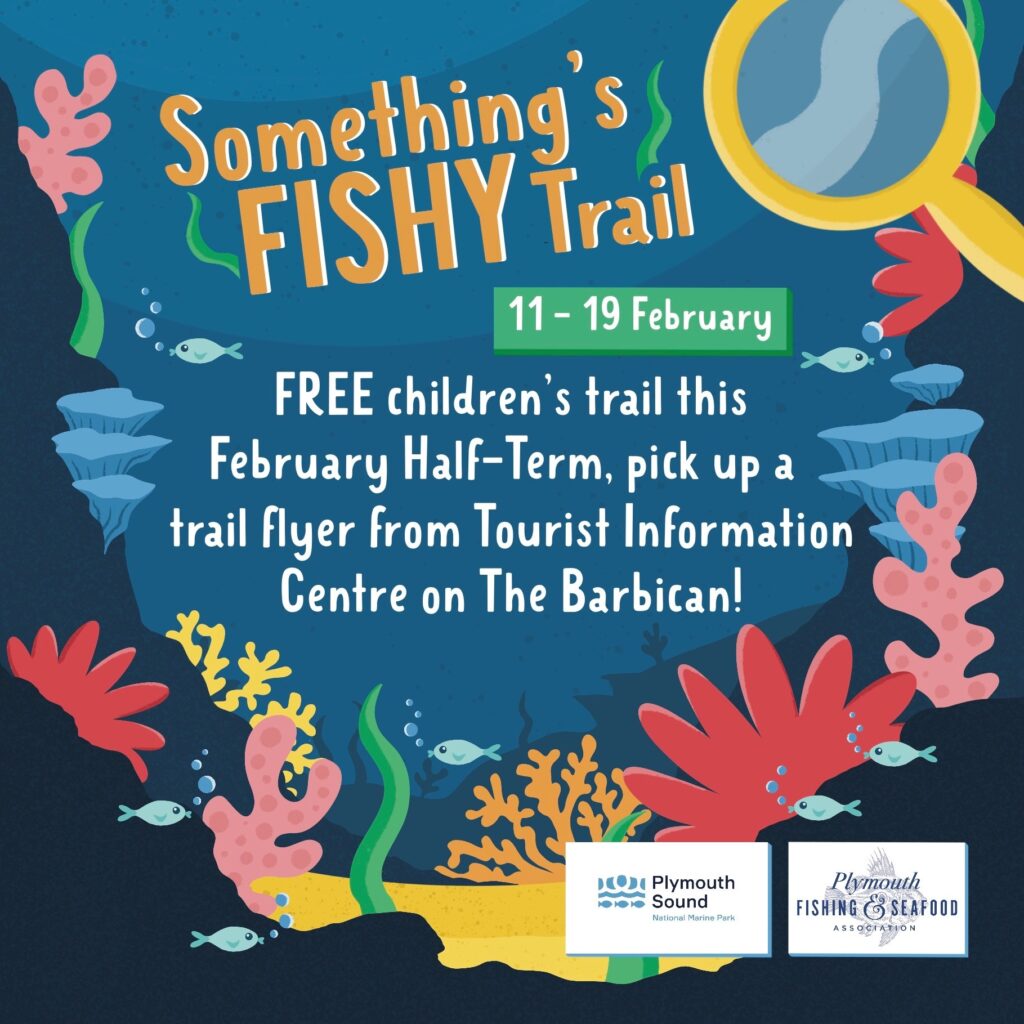 Journey along our 'something's fishy trail' around Plymouth Barbican, scouting out all types of marine life that call the marine park their home. Pick up your free trail flyer from Plymouth Tourist Information Centre to follow the trail and complete the quiz. There's even a prize if you get all the answers correct!
Return to the Tourist Information Centre to claim your prize when you have finished the trail.
The trail is running from 11 – 19 February, and the Tourist Information Centre is open 9am-5pm Monday to Friday, and 10am-4pm Saturday and Sunday.