The Selfish Shellfish (an evening production)
August 1
@
5:30 pm
–
7:30 pm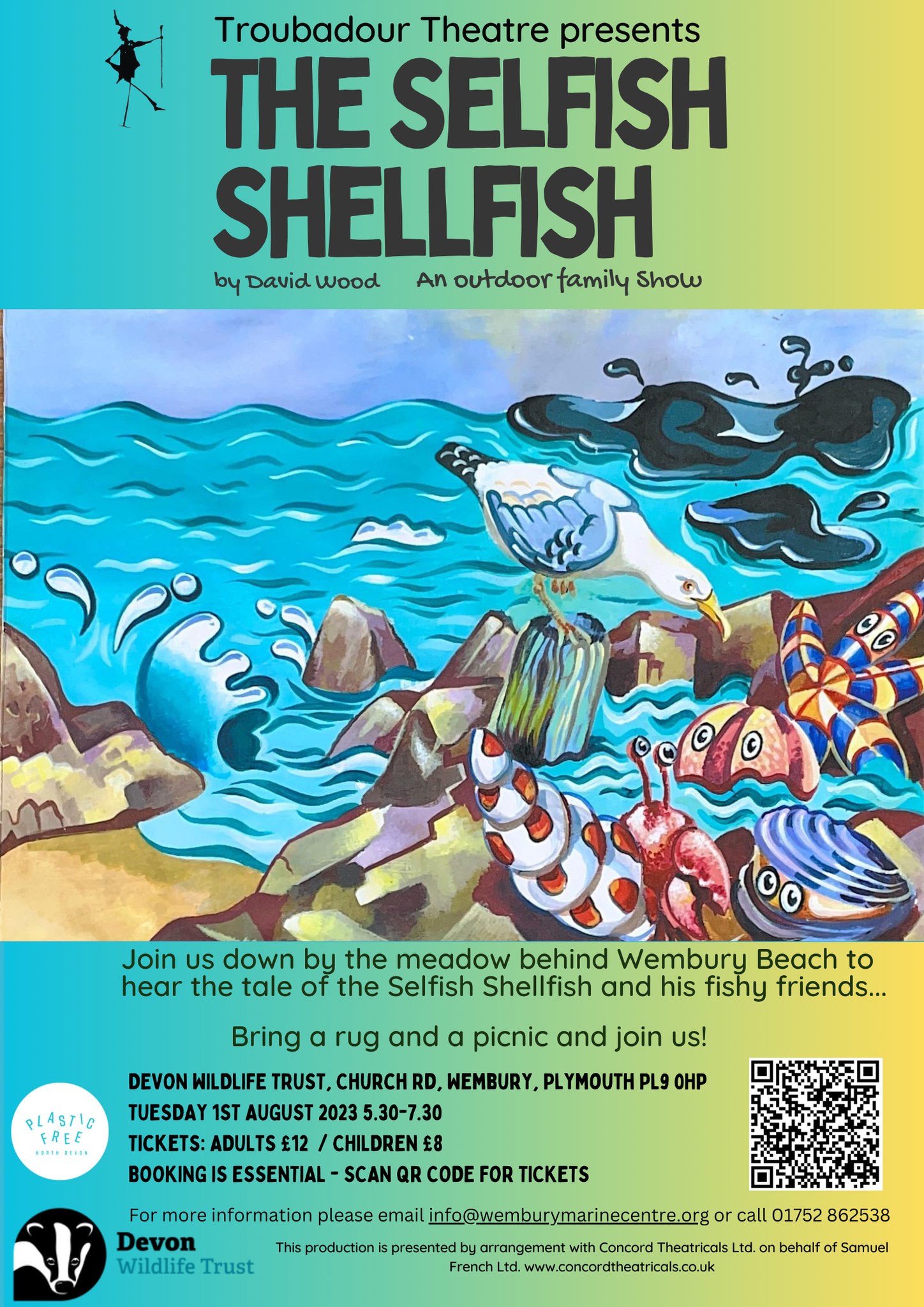 Join us at Wembury Beach for an outdoor production of the Selfish Shellfish…a special tale about a shellfish and his fishy friends and the perils they face in a changing ocean!
Adults £12
Children £8
Check in at Wembury Marine Centre. From there, you will be guided towards Upper Mill Meadow, where the performance will take place.
Please note, National Trust car parking charges apply at Wembury Beach car park (£3 after 4pm). The beach car park can fill up very quickly on hot, sunny days so please leave plenty of time to park and aim to be at the Marine Centre around 5pm.
For more information, please email info@wemburymarinecentre.org or call 01752 862538.
Cancellation/Refund Policy:You will be eligible for a refund if you cancel more than 7 days before the event, but please note the Eventbrite booking fee will be deducted.
Please request a refund by emailing info@wemburymarinecentre.org if you wish to cancel. Any cancellation made within 7 days of the event is not eligible for a refund. If the event is cancelled by us due to a severe weather warning, you will receive a full refund.
Related Events