Guest blog by Faith Mahon, first year geography with ocean science student at University of Plymouth and intern for Plymouth Sound National Marine Park.
I have a passion for reconnecting with nature, as I grew up in an area where green and blue spaces are not appreciated or looked after. From living in Plymouth for almost a year now whilst studying, I have come to see what a brilliant city it is and find myself wanting to go outside more and more. Plymouth has a lot to offer in terms of nature and I want to show people how beneficial it can be to reconnect.
Research shows that the closer we get to nature in our daily lives, the happier we become. Many see the benefits of improved mental wellbeing, increased life satisfaction, more pro-environmental and pro-nature conservation behaviours, increased overall happiness, as well as a greater meaning and purpose in life. In the UK, we generally have a weaker connection with nature, scoring 16th out of 18 'Western' countries on our level of nature connection.
Currently, Plymouth City Council looks after 950 hectares of open space, which equates to around 40% of Plymouth. This includes parks, local nature reserves, play areas, beaches, trees, hedges, and verges. The relevance of connecting and protecting our local green and blue spaces has never been more prevalent. More and more people are trying to reconnect with nature in their local communities, but how exactly can you do this and what does it involve?
Individual and isolated actions such as recycling, car sharing, use of public transport, cycling, and insulating our homes are small starting steps to a better environment. Some may argue that this isn't enough, and we must do more, however, not everyone has access to a greener and more sustainable lifestyle, especially those in vulnerable communities. These barriers often prevent people from engaging with nature, and organisations and projects like Plymouth Sound National Marine Park are trying to overcome these barriers by organising free and low-priced ticketed activities and events. Even joining local friends or community groups, as well as picking up litter or reporting environmental damage can help you start your connection with nature.
Conservation is becoming more important in our climate change crisis. An example of a conservation project locally is the Big Seaweed Search, with a survey most recently taken at Cremyll, which local people and National Marine Park volunteers take part. Blue spaces in Plymouth are a privilege to have, being a coastal city many of us have some connection to the National Marine Park whether this is through recreational use or links to our careers. To make sure our wildlife is flourishing and our beaches are clean, surveys like the Big Seaweed Search enable us to understand the local environment and educate ourselves on the wildlife we share waters with and live so close to.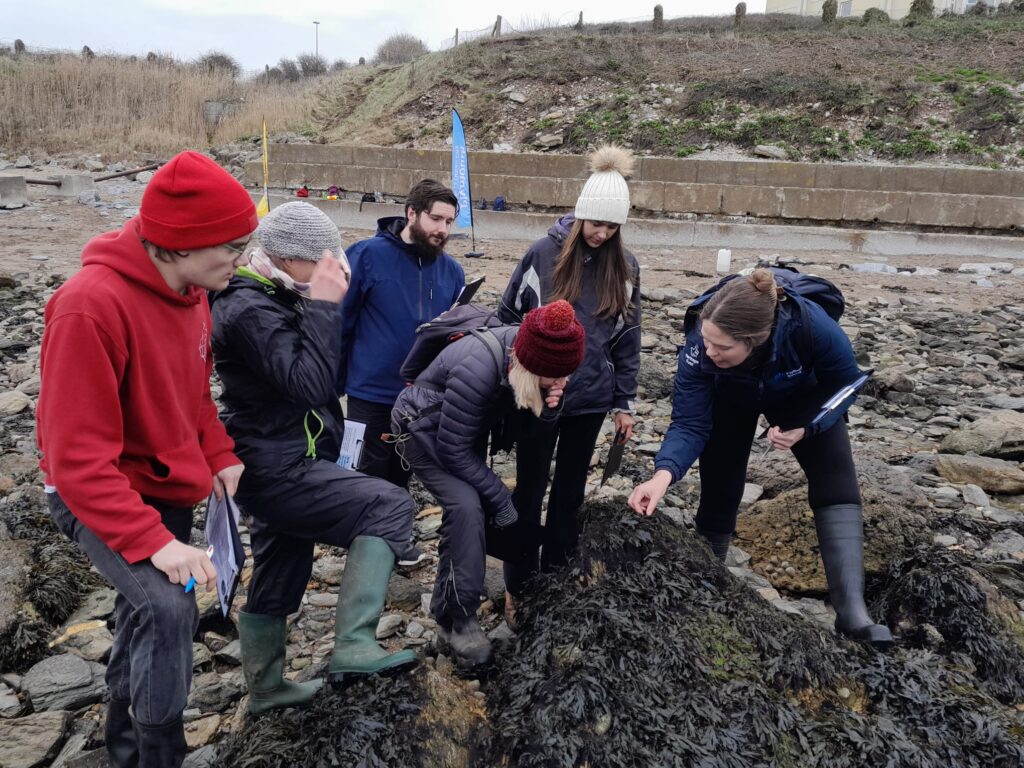 The Active Neighbourhoods project (2016 – 2019) in Plymouth looked at connecting the local community back to nature and educating the younger generation on the importance of looking after the green space around you through family events, school engagement, volunteering and citizen service. Current Active Neighbourhood communities in Plymouth include St Burdeaux and Ernesettle, Efford, King's Tamerton, and Coxside, with more than 98% of all participants agreeing that they were more active and felt better after taking part in Active Neighbourhood activities. The Ernesettle community took part with the Budshead Manor project. In their most recent community consultation, it seems to be a rather important issue for the local community to make the site accessible and usable once again as a community hub. Many of the people involved were looking at digital media attraction for awareness and funding for this project.
From these projects and organisations, research shows the audience of people can be increased through cheap or free community events and projects to engage young people, families and those vulnerable groups who would otherwise not have access to the National Marine Park or green spaces around Plymouth. Activities like the Big Seaweed Search are in-person events yet may not be accessible to some, and to combat this barrier digitalisation of research is a great step in allowing people to seek the experience or education whenever or wherever they like. This could be done live streams of underwater cameras so people can see wildlife they wouldn't usually see or encounter, or even videos or short clips of the activity posted online. Community work activities like in Ernesettle require digital engagement which could be getting articles in local newspapers such as Plymouth or Devon Live, or social media pages to connect locally, nationally and internationally.
We can reconnect with nature in many ways either in-person or online. Due to how close we are in Plymouth to these green and blue spaces it is important to protect and understand the significance for the future as well as gaining the benefits of our local areas.