January's Ranger Round UP
Ranger Kate here! It has been a busy start to the year for the NMP Ranger team, including the necessary (but slightly less fun) office days. However; we have still had a chance to get out and about with some great activities and events throughout January. This month we have been spending some time at one of our community access points, Ernesettle and the passionate community there.

Ernesettle Winter Bird Walk
We were very lucky to have fantastic sunny weather for our first winter bird walk at Ernesettle Creek. This proved to be a popular free event with 14 people attending as well as four volunteers from Friends of Ernesettle Creek and Budshead Wood and one NMP volunteer. The wonderful weather brought good light and a gentle breeze which made it easier to look for birds and other wildlife. The easy 1.5mile walk along the banks of the creek and the River Tamar presented some great sightings to the group with 16 species of bird being recorded including: Avocet, Greenshank, Redshank, Greater Crested Grebe, Little Egret and even a Kingfisher. The walk ended with the Friends of group volunteers setting up a table with hot drinks and biscuits which gave a chance for everyone to chat about what they had spotted along Ernesettle creek and the NMP. It was such a success at this beautiful location that we thought 'we have to do this again', so keep your eyes peeled for future dates (as well as birds). Our February event is already fully booked but watch out for March.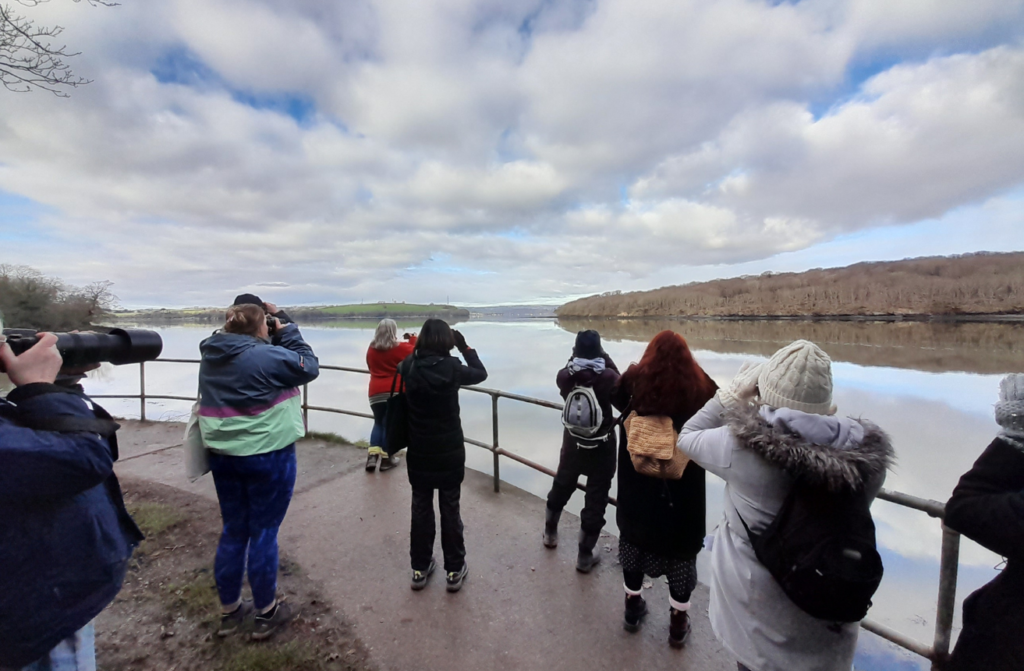 Budshead Manor Restoration Day
The NMP rangers have been working with the local community and Friends of Ernesettle and Budshead Wood to improve the area around the historic Budshead Manor. After much planning and enthusiasm, the 20 + people helped clear the vegetation around the border of what used to be an Elizabethan Garden.  They hope to recreate this garden with an area dedicated to the late Queen Elizabeth II and encourage people to visit the space, which is also used by the local scout group. It was fantastic to have so many people join in lending a hand and sharing personal stories about their connection to, and history of, the area, complete with a poem about the illusive and ghostly 'White Lady of the Manor'.

Rock pooling with Barefoot Youth Charity
The rangers will jump at any chance to get down to the water and even I, with my still mending broken arm, couldn't wait to get out and explore the rockpools of Mount Batten Bay with the young people of the Barefoot Youth Charity (Spaceshot Youth Project Ernesettle). It was a great chance for everyone to discover some of the amazing plants and animals that live on the rocky shores of Plymouth Sound, with fascinating finds like a pair of worm pipe fish, broad clawed porcelain crabs, cushion stars and a tompot blenny. The sun was shining, everyone had a brilliant time and I only got told off a couple of times by head ranger for Sam for sneaking onto the rocks (I was being very careful, I promise).

Elsewhere around the NMP during the month
Ranger Nick and some of our keen NMP volunteers had a early start at 7.30am for a different kind of clean-up. Sutton Harbour have kindly been hosting the Wasteshark, which was one of the new technologies tested by the Preventing Plastic Pollution project, used to clean up plastic waste from the ocean. We went out in the water with their bigger 'Water Witch' to collect all the rubbish that makes its way into the harbour. We can drive the smaller Wasteshark in to all the nooks and crannies that the 'Witch' can't get too and managed to collect 21.5kg of waste. Not bad for a morning's work!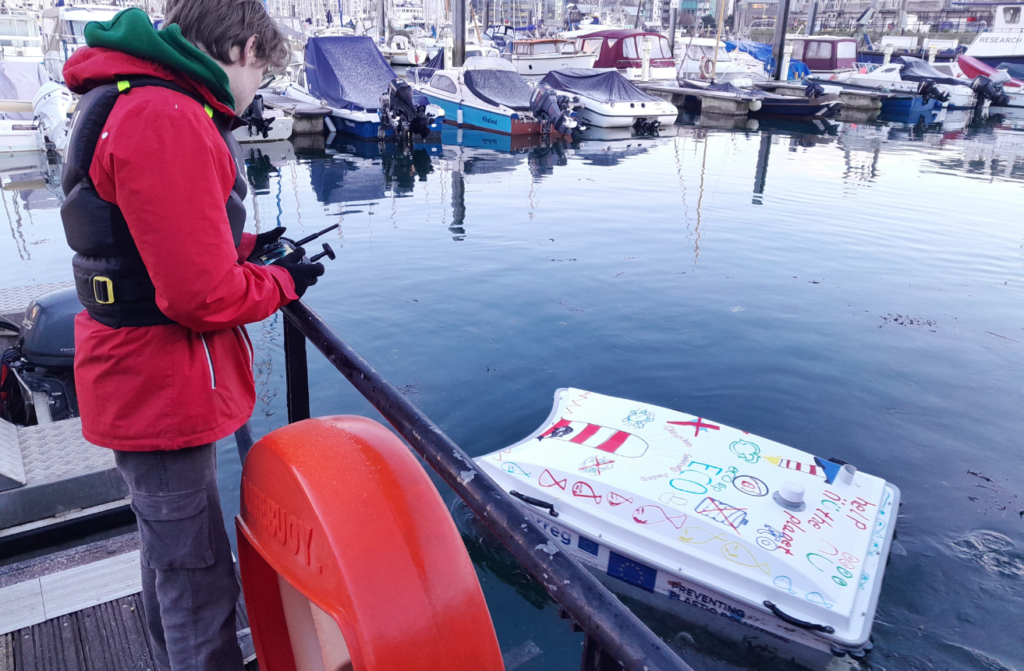 Our volunteers were also exercising their green fingers over at Mount Edgcumbe in January, helping their rangers with some tree work. They worked to remove some of the protective fences around the established trees and helped plant some new ones along the edges of the road up to the house. The native small-leafed lime tree (Tillia cordata) was chosen as it's hardy, doesn't lose its branches so easily and is, currently, disease resistant. Our volunteers also got a bit of a lesson on how to identify sweet chestnut, sycamore and lime as well as how to look after juvenile trees.

Lots of fun was had at our NMP Nippers pre-school group (3-5 years) at the Mount Batten Centre and some amazing marine creatures were created at craft corner. As well as this, our OCT led Generation Ocean programme, had us visiting the amazing Bridging the Tamar visitor centre to help deliver one of their brilliant lessons on the bridges across the Tamar, the Tamar Valley and the habitats found there to an engrossed group of Year 3 school children.

I had a great Saturday morning at Firestone Bay with local artist Jayne Ashenbury, with our NMP supported Freehand Sketching session, which was fully booked. Jayne encouraged a group of budding artists to explore working loosely using different materials (charcoals, chalk and ink) on sugar paper and cardboard capturing their impressions of the areas along this stunning location. We are looking forward to the next one, which is a sketch and walk along Ernesettle Creek.

Through all this excitement we found a little bit of time to undertake some training too – attending courses to improve mental health awareness and how to make some of our activities and events more inclusive to diverse audiences and those who might have barriers to physical activity.

It's all go at ranger headquarters so roll on February, which is shaping up to be just as busy. But we can't really complain, it's stopped raining and we get to spend more time around our amazing National Marine Park! If you are interested in joining in, our upcoming events can be found listed under our events page, and please get in touch with any questions or if you are interested in volunteering through our contact us form.