Written by Elaine Hayes, Plymouth Sound National Marine Park Interim Chief Executive
When you are woken in the early hours of the morning by loud and persistent calls of gulls, you could be forgiven for cursing and diving under the duvet!
People who live near the coast have a love/hate relationship with gulls. On the one hand, they remind us where we live – so fabulously close to the sea – on the other, they nest in our chimneys and poo on our washing!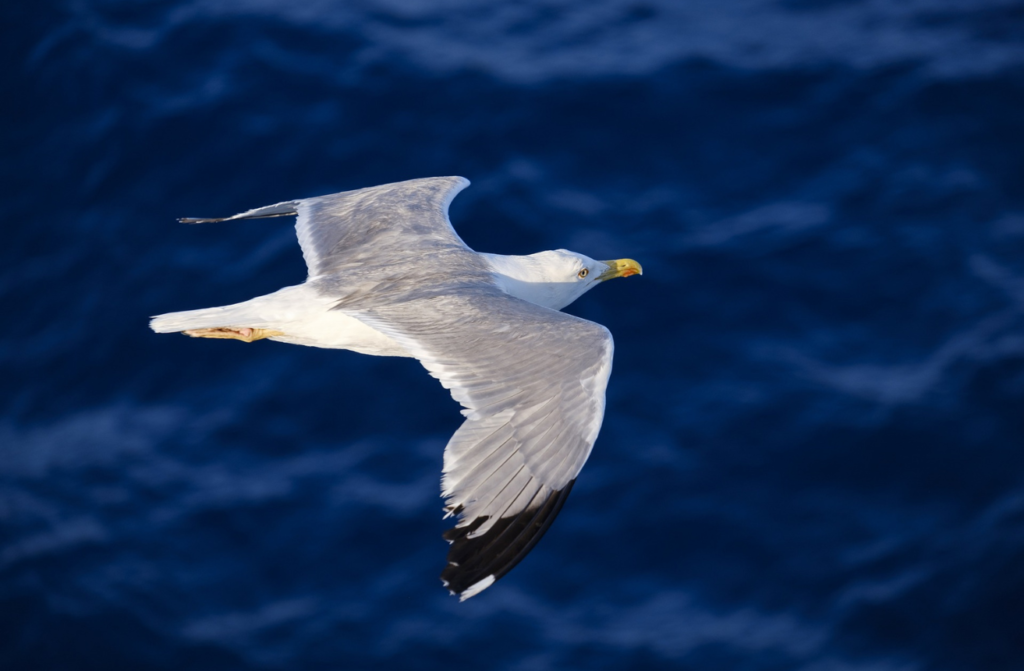 The usual culprit is the herring gull – one of the most common sea birds in England. However, there are just 25 species of sea bird breeding in the UK, numbering about 8 million birds.
Our coastline has some of the biggest colonies of sea birds in the world, living on ledges, cliffs, shorelines, and up our estuaries. With such a wide variety of places to live, the birds that live there are very diverse and each designed for their own place.
As well as herring gulls you will see about half a dozen other species including black-headed gulls, the common gull – think small herring gull and close to the coast kittiwakes.
On the shoreline you may well see a lovely little bird called a sanderling. These are one of my favourites! Bold and lively these little birds can often be seen in winter on the shoreline – a welcome sight on a cold day. These birds travel to and from the Arctic to breed which is an amazing journey for such a small bird.
Out on the mudflats exposed at low tide you will see waders – avocets, egrets, redshanks, and many other species. Avocets are easy to identify because they are black and white. Usually in a flock together they have a distinctive curved bill that enables them to sweep through sediment picking up small animals to eat.
So whilst you may curse the gulls that frequent your rooftop – come out for a walk in the National Marine Park and enjoy the wonderful range of species you can see!