Rangers and volunteers from Plymouth Sound National Marine Park joined up with the SHIPS 1000 Tyres Project team to help keep Plymouth's waterfront beautiful earlier this month.
On Saturday, 7 October the event took place under the waves outside The Waterfront Pub on West Hoe in a bid to clear rubbish from under the sea.
The fantastic 1000 Tyres Project aims to remove tyres and other pollutants that have one way or another found themselves in the marine environment.
Tyres cause pollution in the water as they slowly break apart over time, releasing macro and microplastics, heavy metals and chemicals into the marine environment.
Blessed by sunny skies and calm seas on the day, the teams were able to collaborate to remove litter that had been detected under the water thanks to the use of sonar mapping equipment.
The Plymouth Sound National Marine Park Volunteer Team were helping shoreside to pull the collected rubbish from the boats and into the trailers. We then sorted the rubbish into reusables, recyclables and landfill items.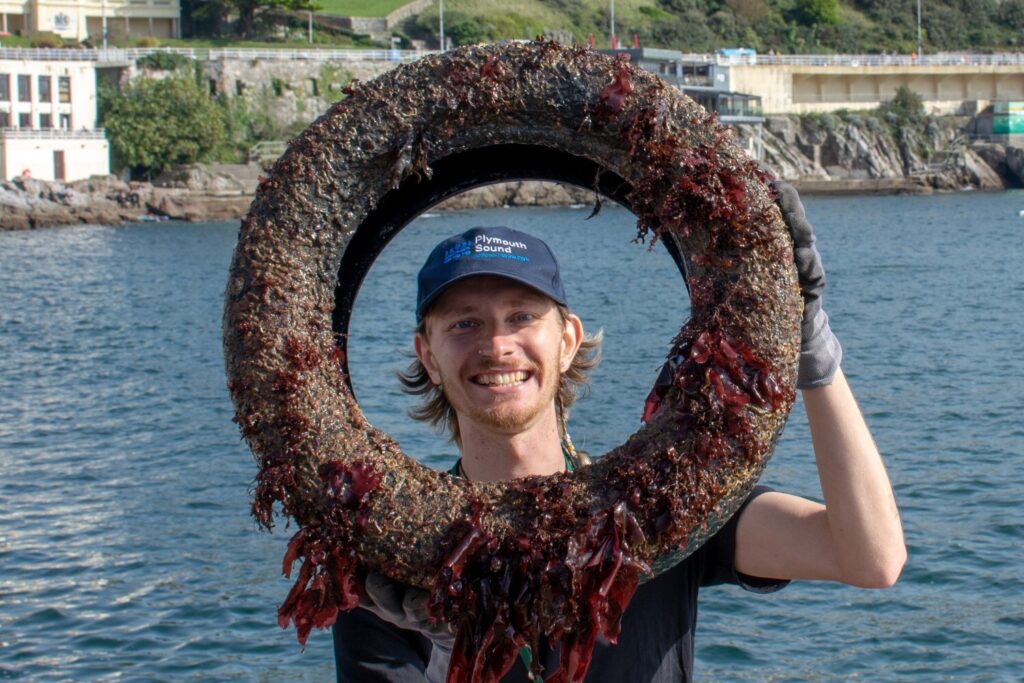 Moreover, the litter-picking mission continued on land as well as at sea, as we carried out litter collections across the shore in order to stop pollution from entering the water, thus protecting our marine environment.
We also engaged with onlookers and passersby to inform them about the 1000 Tyres Project and the work that they do.
As a result of all the endeavours, over 500kg of litter was collected on the day by 47 volunteers which included 21 divers.
Among the rubbish recovered included 15 tyres, three cones, approximately five kilograms of plastic, ten kilograms of ceramic, approximately 20 kilograms of general rubbish, huge bundles of discarded fishing lines and a shopping trolley.
You can see how the team got on here.
We extend our greatest thanks to the 1000 Tyres Project for hosting the event, Abyss Charters boat company and to the many volunteers both onshore and in the sea that took part in the clean up.