Written by Tors Froud, Engagement and Inclusion Manager for Plymouth Sound National Marine Park
We are told that cold water/sea/wild swimming is good for our bodies and minds, yet in temperatures below 15°C the risk of suffering from Cold Water Shock is real. So how can you safely get into swimming in the sea without causing yourself harm? 
The Royal Life Saving Society (RLSS) have been working with Professor Greg Whyte to launch a Cold Water Exposure 2 Week Home Plan. A safe way to reduce the impact of cold water immersion. 
If you're thinking about Open Water swimming, it's important to prepare fully. You can begin in your own home. The more exposure you can have to cold water prior to heading out to swim in the sea, the better. As a minimum, you should aim to complete five lots of three minutes of exposure to cold water. If you don't have a bath or shower, you can just do the one or improvise.
Where can you go?
We have five Bathing Areas in the National Marine Park & surrounding area in Bovisand Bay, Crownhill Bay, Cawsand Bay, Firestone Bay and Tinside East. Here you'll find communities of sea swimmers, if you have never been before check out one of the local swimming groups on social media, who are so happy to accept new members Devon & Cornwall Wild Swimming, Plymouth Swim Collective, Ace Swimming, the Bluetits Chill Swimmers, to name but a few. You can swim in a wetsuit or 'skins' which are your bathers, but take your time to enter the water.
Top Tips when swimming
Never swim alone – always with a group or buddy, even if they are sat on the shore spotting you.
Swim in a designated swim area – and check local signage.
Check the tides, sea temperature and weather conditions.
Be prepared – bring warm, dry clothes, a fluorescent swim hat and/or float, and warm, sugary food & drink.
Have a means of calling for help. In an emergency, ring 999 and ask for the Coastguard. The Shack at Firestone Arch are giving currently away RNLI Phone Pouches.
We would love to follow you on your sponge to plunge journey. Please use the #mynationalmarinepark or tag Plymouth National Marine Park on any of your posts on social media.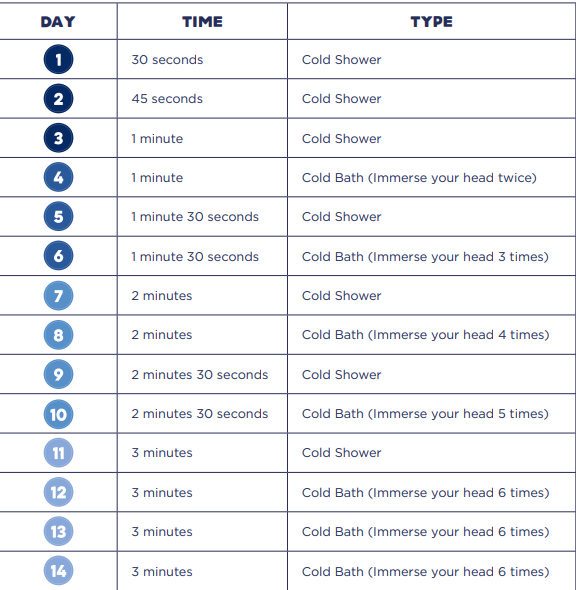 Why is sea swimming so good?
1. It boosts your immune system
The effects of cold water on the immune system have been studied widely. Cold water helps to boost the white blood cell count because the body is forced to react to changing conditions. Over time, your body becomes better at activating its defences. A Dutch study in 2016 showed that people finishing a daily shower with a 30-second blast of cold water reduced their sick days at work by 29 per cent!
2. It gives you a natural high
Cold water swimming activates endorphins. This chemical is what the brain produces to make us feel good during activities. Open water swimming is also a form of exercise, and exercise has been proven to treat depression. Cold water swimming brings us close to the pain barrier. Endorphins are released when we're in pain, to help us cope with it.
3. It improves your circulation
Cold water swimming flushes your veins, arteries, and capillaries. It forces blood to the surface and helps to warm our extremities. Repeated exposure adapts us to the cold.
4. It burns calories
The heart has to pump faster in cold water and the body must work harder to keep everything warm while swimming. Overall, far more calories are burned during cold water swimming than swimming in warmer conditions. The idea that drinking cold water increases the number of calories you burn may be a myth, but it is a fact that cold water decreases your body temperature so much that the body must act.
5. It reduces stress
Cold water swimming places stress on the body physically and mentally. Many studies have identified the link between cold water and stress reduction. Cold water swimmers become calmer and more relaxed.