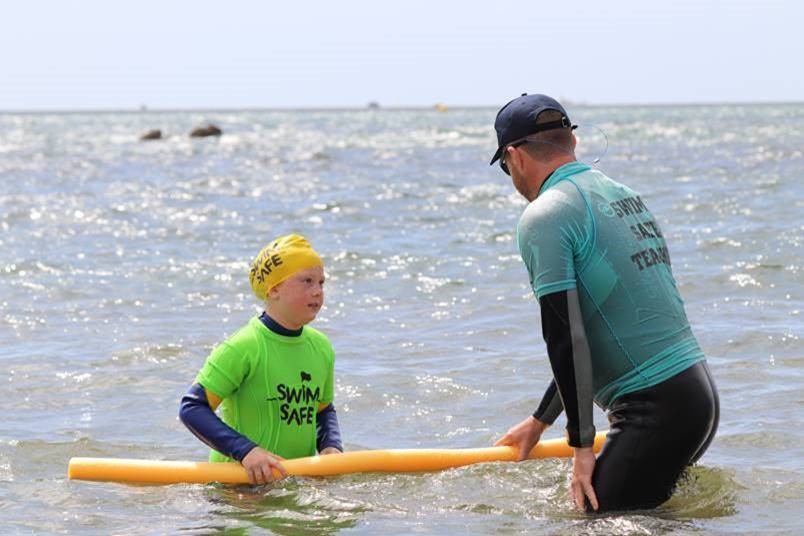 FREE OPEN WATER SWIMMING SAFETY LESSON
Swim Safe is a fun and free water safety activity for children between the age 7-14. During the sessions we will go through key life lessons on how to stay safe in the sea, based on the RNLI key messages and the dangers of Plymouth Sound. We will teach how to avoid an emergency as well as what to do in an emergency in an engaging, memorable way.
There is a capacity to these free sessions so you must book in advance on here: https://swimsafe.org.uk/locations/plymouth-tinside-lido.
There are 3 sessions per day on Tuesday 16 and Wednesday 17 August.
If you cannot make your booking, please cancel your booking through the Swim Safe website, we have limited spaces and want as many children as possible to know how to stay safe around our National Marine Park.
We will provide wetsuits, but please make sure children are wearing a swimming costume on the day. Please let us know if you need to borrow a swimming costume by emailing NMPRangers@plymouth.gov.uk
Who can attend?
Swim Safe is open to children aged 7-14.
To take part;
Children must be able to swim a minimum of 25m.
A parent, guardian or teacher must be present throughout the session.
Created by Swim England and the RNLI, delivered by Plymouth Sound National Marine Park and Plymouth Active Leisure.